Now everyone can be a stock market Genius.
Powerful technology. World-class research. All in one
Genius

pack.

Get your 14-DAY FREE TRIAL now

Sign Up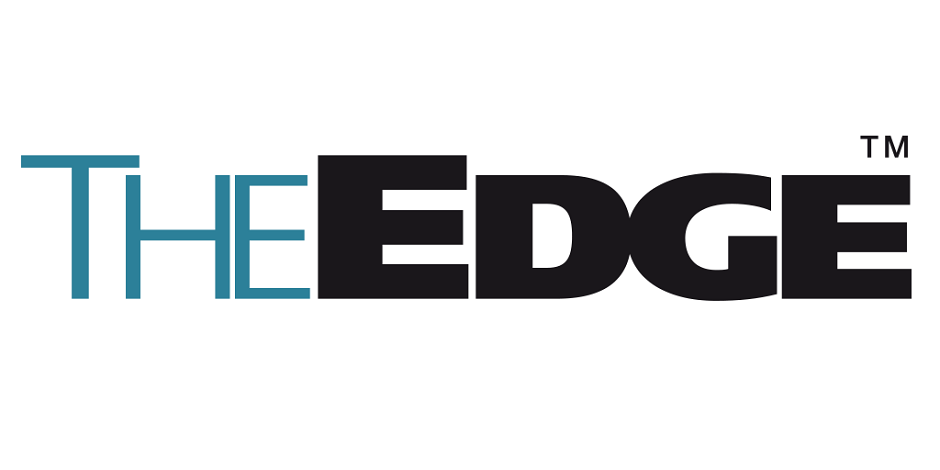 "Pioneer of investment services industry"
Facts, not bets.
Grow your wealth with data-driven investing, done right. Unlock hidden gems and find superstar companies in
minutes

.

10-year track records
10 years of updated, in-depth data on every stock, including our very own Tracker Analyst ratings.

Find superstar performers
Whether it's ROE, ROTA, DY, or PE, our filters make it super-easy to find the most efficient companies in any industry.

80+ sub-sectors
We've created 89 sub-sectors to help you compare Malaysian companies apple-to-apple, or find the next market leader.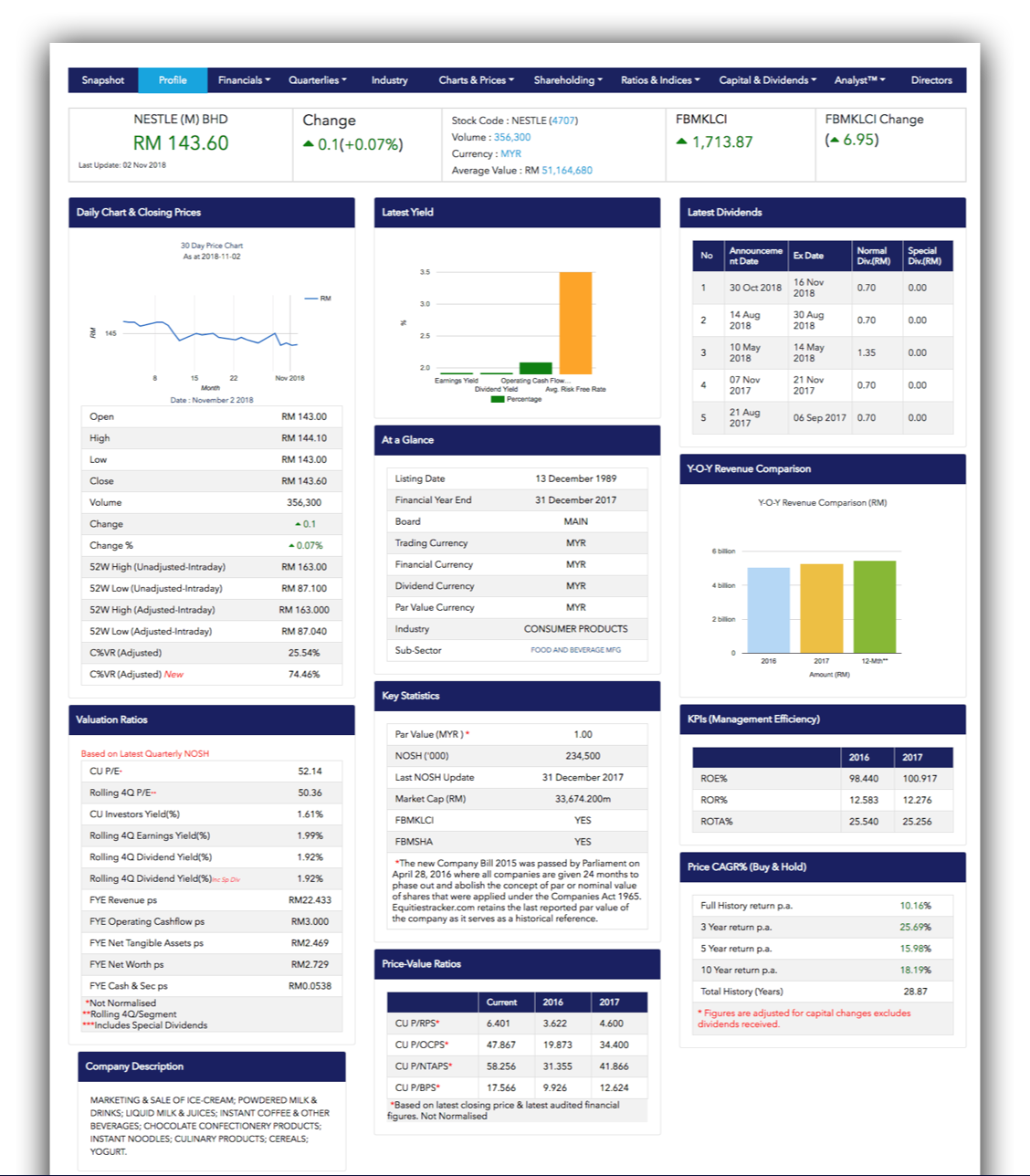 Unlock hidden gems
Whether it's turnaround stories, bottomed-out stocks, or dividend plays, we've got you covered.
Quality over quantity
With our proprietary Enterprise Quality(EQ) scores, it's now easy to zoom in on quality companies with rock-solid fundamentals.
Predict dividends
Never miss a dividend again. Use our built-in dividend calendar to stay ahead of the game.
Trusted by Malaysia's biggest banks
Get access to the same quality product used by Malaysia's biggest banks to serve their clients.

Every Genius needs a Sidekick.
More than
RM300 million of stocks

are being tracked using the Sidekick Portfolio Manager. Join over 1,000 investors watching their assets grow and moving towards a better, wealthier future.
Side by side
Sidekick works with you throughout your investing journey, helping you monitor your portfolio returns and dividend payouts.
All your stocks, in one place
Use Sidekick to set up to five different portfolios and watch your wealth grow.
Track your cash balance and the risk of stocks you own
Want to know your cash balance, or how risky your stocks are? Log in to Sidekick and get answers, instantly.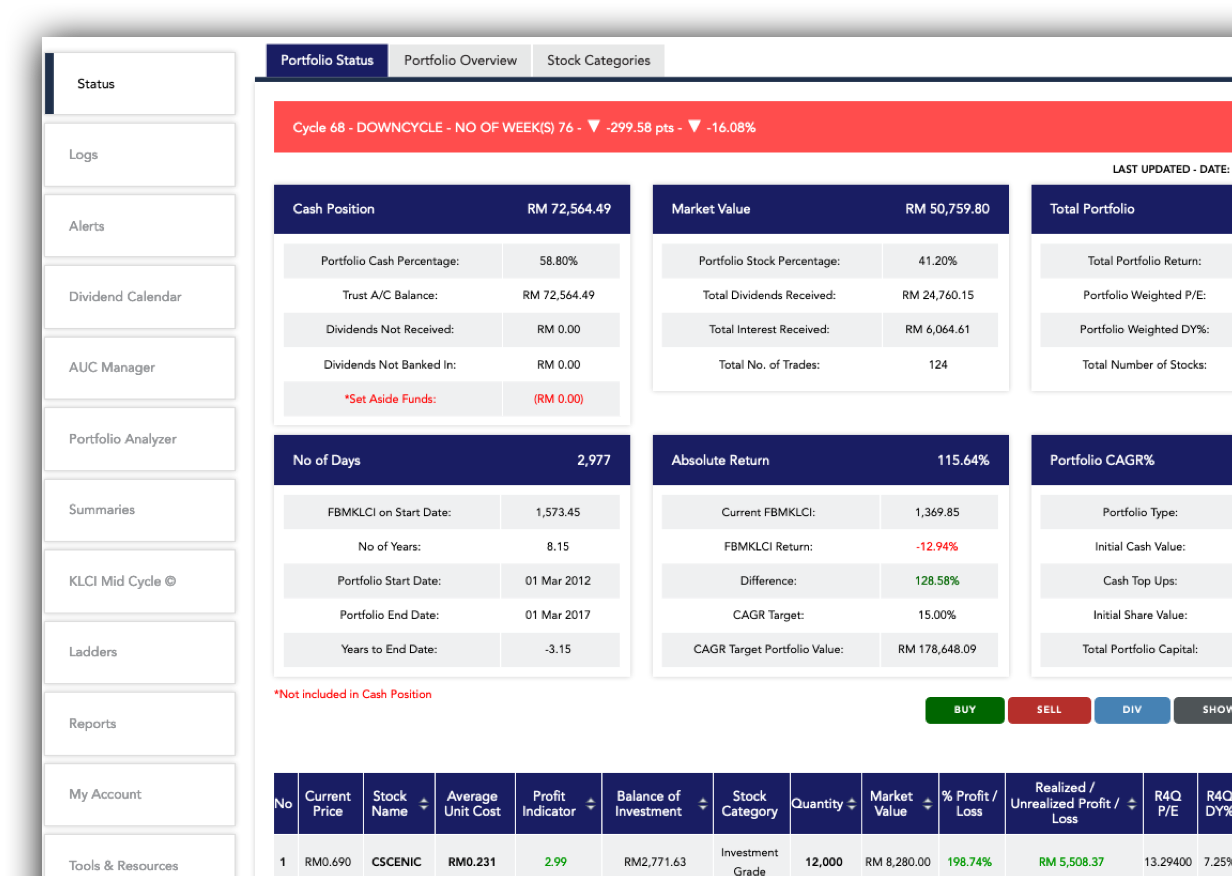 Start now to build a better, wealthier tomorrow.
Experience Genius today
Sign Up
+ BONUS
Genius Portfolio
Generated by data, exclusively for our Genius community.
The Genius Portfolio is a model portfolio designed using EquitiesTracker's intelligent stock screening technology. Starting a fully-diversified investment portfolio just got easier than ever.
Geniuses dive deep.
Make
intelligent

investment decisions, backed by

world-class research

and

exclusive access

to the leaders of Malaysia's top companies.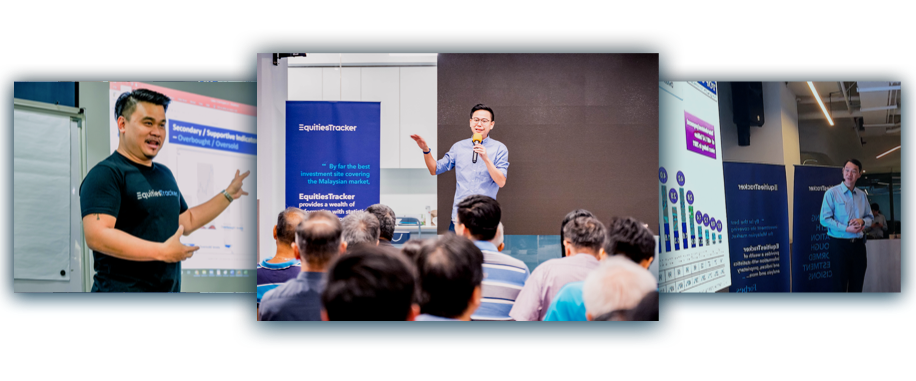 Some of our latest CEO Sessions
Notion VTec
Thoo Chow Fah, Executive Chairman

March 25, 2020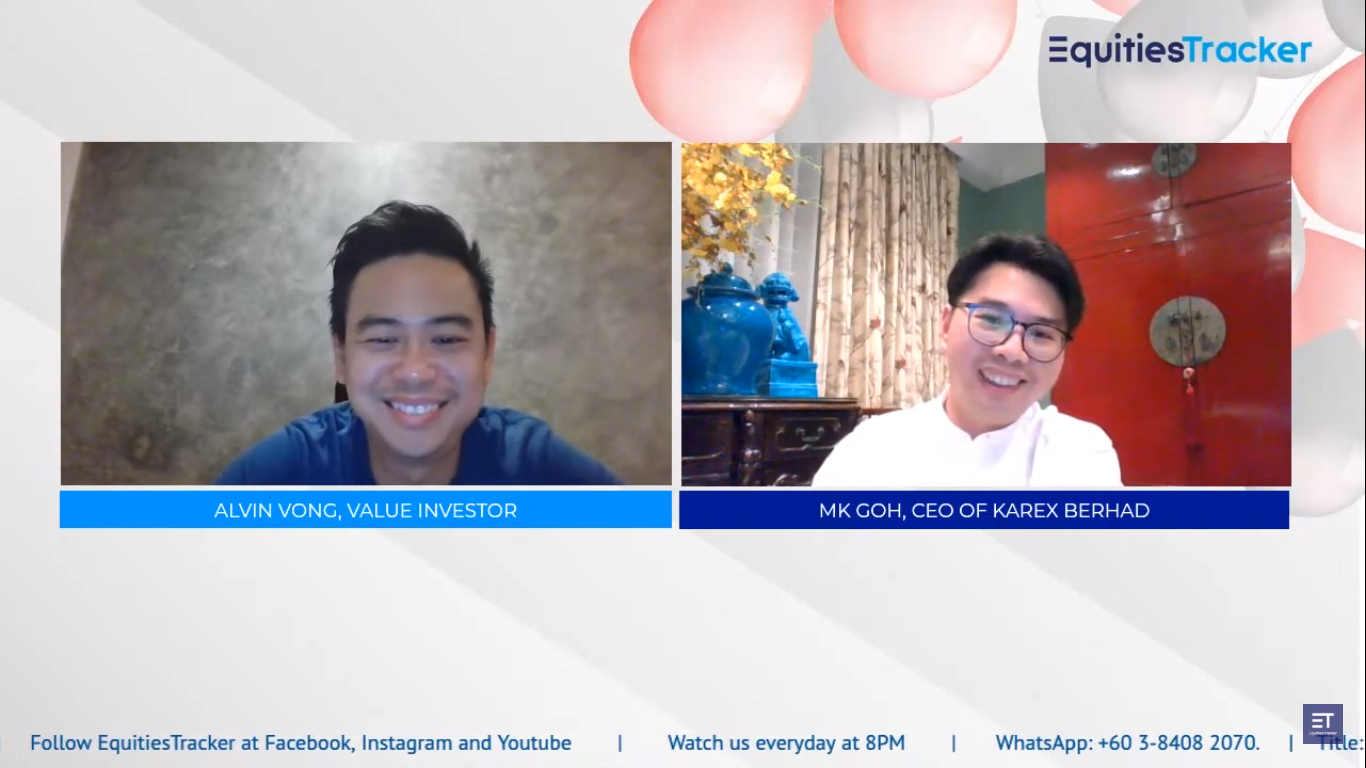 Karex
Goh Mah Kiat, CEO

March 31, 2020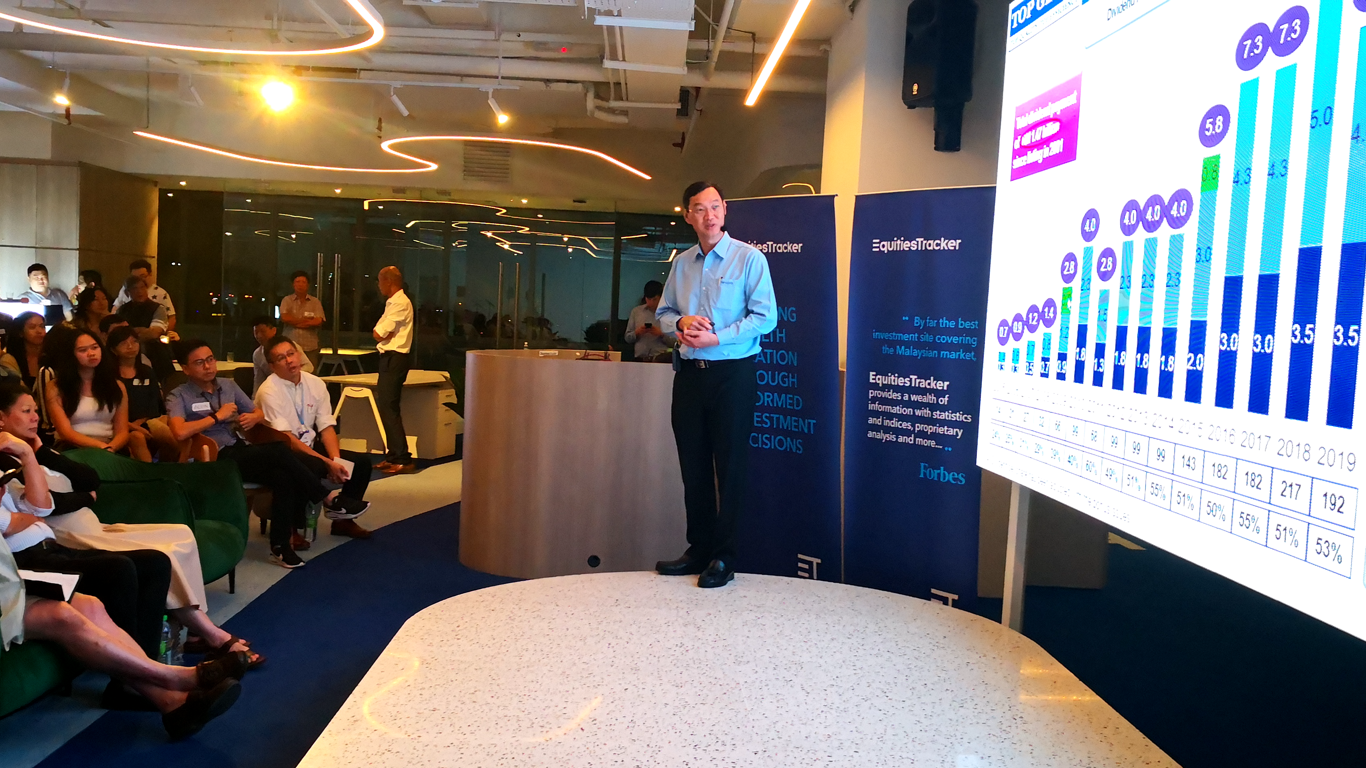 Top Glove Corporation
Lim Cheong Guan, Executive Director

April 9, 2020
A wealth of original insights
Hours of exclusive, quality educational content, with more added every month.
Watch anytime, anywhere
Watch on your Internet TV, desktop, or mobile. All sessions are archived, so you can watch them again, anytime.
Interactive
Pose questions to company leaders and our trainers during live educational sessions.
In-depth and thought-provoking, our world-class research dives deep into industrial and thematic trends.
Recent research reports from EquitiesTracker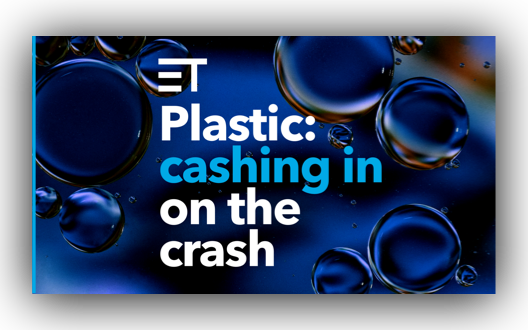 Petronas Chemicals Group and Lotte Chemical Titan Holding
A deep dive into the plastic industry and how crashing prices could impact Malaysian players
The best investment is an investment in yourself.
Claim your FREE trial now to experience the power of Genius.
Sign Up
Frequently asked questions
About the Genius pack
Genius is a "combo" package of online investor tools provided by EquitiesTracker Holdings Berhad. This includes the EquitiesTracker Stock Screener, Sidekick Portfolio Manager, Genius Portfolio, CEO Sessions, and World Class Research products. These tools have been designed to increase your chances of success in the stock market, by helping you make data-driven decisions.
When you sign up for Genius, you get access to all these products. This means you can contact us with any questions about the platform, and we will get back to you within 24 hours or less.
You can access our products on any Internet-connected device. However, we recommend using the EquitiesTracker Stock Screener and the Sidekick portfolio manager on a tablet, desktop or laptop. We are working on a mobile-friendly app, so stay tuned!
The Genius Portfolio is a model portfolio designed to help investors start their own fully-diversified portfolio of stocks with a minimum amount of RM10,000. A fully-diversified portfolio can help reduce your investment risk, as it lowers your exposure to a single stock. Do note that the Genius Portfolio is generated using EquitiesTracker's stock-screening technology, and does not represent financial/investment advice.
EquitiesTracker is the name of our company. Listed on Malaysia's stock exchange (ETH:03021), EquitiesTracker Holdings Berhad provides technology-driven financial intelligence to Malaysian, Singaporean and Australian investors.

We provide investment management software and value investing training courses approved by the Association of Chartered Certified Accountants (ACCA), the Securities Industry Development Corporation (SIDC), and Malaysia's Human Resources Development Fund (HRDF).
Pricing and billing
Genius costs RM2,400 (RM200 a month) for those who sign up for a whole year. For those who prefer to pay for just one month at a time, Genius costs RM240 a month. Note these prices do not include the sales and services tax(SST).
We accept major credit cards such as Visa® and MasterCard®. At the moment, we are unable to process any other forms of payment.
Renewals and cancellation
Your subscription to Genius automatically renews every month or year, depending on the option you've selected.

We understand the importance of having uninterrupted access to your stock portfolios. Auto renewal ensures you will always have continued access to your important investment portfolios without interruption.
If you've already subscribed to Genius, there's no need to renew your subscription.

Your subscription to Genius automatically renews every month or year, depending on the option you've selected.

We understand the importance of having uninterrupted access to your stock portfolios. Auto renewal ensures you will always have continued access to your important investment portfolios without interruption.
To opt out of auto renewal, you need to cancel your subscription to Genius. The cancellation will enter effect at the end of your subscription period. Please reach out to us and we will assist you throughout the process.
We offer a free 14-day trial for all new users. During this period, we encourage you to try and test out all our features. If you've got any questions on how to get the most out of the Genius pack, please reach out to us directly. At the moment, we do not offer any refunds for users who wish to cancel their subscriptions. If you need further clarification over this policy, you may contact us at +603-8408 2070 during office hours, WhatsApp +603-8408 2070, or
message us on Facebook
. To stop your subscription, kindly contact us and we will process your request.
For existing ET subscribers
No. You will continue to have access to your subscription package as usual.
Both MVIPs and Geniuses have unrestricted access to the stock screener, all our proprietary research, and our recorded club meetings.

Thanks to modern Internet streaming technology, Geniuses and MVIPs can both participate in our club meetings online, from anywhere in the world.

The key difference is that Geniuses cannot attend those events in person. MVIPs, on the other hand, may (physically) attend these events - usually held at our vibrant, world-class auditorium in Petaling Jaya.

MVIPs also gain access to our interactive Lab Sessions, where they get in-person training and a chance to practice their skills through a risk-free, realistic investing experience.
Do you still have any other questions?
You can call us at +603-8408 2070 during office hours, or WhatsApp +603-8408 2070.
You can also email hello@equitiestracker.com. To view our latest updates, follow our Facebook page here.
IMPORTANT DISCLAIMER
Please read and understand the following disclaimer.

This presentation is intended for educational purposes only and does not constitute the promotion of any financial product nor investment advice or a recommendation to trade or invest in any stock or security. Before making any investment decision, the Participant should consider the appropriateness of the information having regard to his/her own objectives, financial situation, needs and seek appropriate independent professional advice.
The contents in the presentation includes market and industry information and forecasts that have been obtained from internal surveys, reports and studies where appropriate, as well as market research, publicly available information and industry publications or sources believed to be reliable. EQUITIESTRACKER.COM has used its best endeavours to ensure the accuracy and reliability of the information provided, but neither EQUITIESTRACKER.COM nor its directors, employees, agents nor representatives makes any representation or warranty or assume any liability or responsibility for the accuracy, reliability, legality or completeness of such information, and shall bear no responsibility for any reliance placed on such information. EQUITIESTRACKER.COM shall not be obliged to provide updates on such information.
The Participant acknowledges that there are risks and uncertainties in investment of stocks or securities and no assurance of returns or preservation of capital. Neither EQUITIESTRACKER.COM, nor its directors, employees, agents nor representatives shall be liable for any claims or damages whether direct or indirect, incidental, special or consequential including lost capital, lost revenue or lost profits that may arise from or in connection with the use of this information.
The Participant acknowledges that the information provided or contained in this presentation including the research report(s) are the property of EQUITIESTRACKER.COM for which all rights are reserved. The Participant shall not reproduce, copy, redistribute, make available, transfer or sell any part of the information without the prior written consent of EQUITIESTRACKER.COM. The Participant agrees to indemnify and keep indemnified EQUITIESTRACKER.COM against any liability, loss, action, or suit arising from my failure to fulfil this obligation.


The Participant agrees and acknowledges that the presentation is purely for its educational purpose and hereby:
(i) Irrevocably releases and discharges EQUITIESTRACKER.COM, its principals, directors, officers, employees and all sponsors and their representatives and employees from any and all claims or causes of action for any liability, loss or damage howsoever caused from my their participation of the presentation or use of any information contained in the presentation;
(ii) Agrees to waive his/her right to bring any claim, suit or action against EQUITIESTRACKER.COM, its principals, directors, officers, employees, sponsors and representatives for any act or omission whether done directly, indirectly, inadvertently or otherwise; and
(iii) Agrees to hold and continue to hold EQUITIESTRACKER.COM, its principals, directors, officers, employees, sponsors and representatives harmless against any liability or loss.